Whilst white is the most popular car color, accounting for around a quarter of all new cars sold, it's a color often overlooked by some prospective owners. General car buyers and enthusiasts alike, worry about how to keep a white car looking clean. In this guide, we outline 10 PRO Detailer White Car Cleaning Tips explaining how to keep a white car looking clean and showing how do you keep a white car shiny.
White Car Detailing Tips
According to Kelly Blue Book, white cars account for a quarter of all new car sales in the USA. For weekend driveway detailers, and PRO Detailers alike, white paintwork can be both a blessing and a curse.
Many of you are probably wondering, are white cars harder to keep clean? The answer is no. White cars get just a dirty as any other color – it's just that you can see the dirt more easily. This is the curse.
The flip side, the blessing as it were, is that it's easier to see the dirt and clean the paintwork when it does get dirty. The only way to keep any car clean is with regular, careful maintenance washes and the proper selection of car care products.
10 White Car Cleaning Tips
If your white car still dirty after wash, or you're considering buying a white car but want to know how easy is it to keep a white car clean, then read on. Our 10 Essential PRO Detailer Tips for Detailing a White Car will tell you everything that you need to know about how do you keep a white car clean. Plus we answer that often asked question: are white cars easier to keep clean?
TIP 1: Clean your wheels and tires first
You should always begin any contact wash by cleaning the wheel and tires. This is even more critical with light and white colored vehicles. Some of the dark colored brake dust grime, removed during the wheel and tire cleaning stage, will inevitably find its way onto the white paint. Cleaning the wheels and tires first, means that any wheel grime splatter will be removed during the main contact wash phase.
Don't forget to wash the inner wheel arches and fender liners.
We have a written dedicated tire cleaning guide which details the best way to clean car tires. To accompany this, we've also written an in-depth guide on cleaning your car's wheels which you may find useful too.
The PRO Detailer Tips team have also reviewed and rated some popular wheel cleaners and wheel shampoos which may help you alongside these white car cleaning tips.
TIP 2: Use a colored snow foam pre-wash
The use of a coloured or tinted snow foam will help to provide some color contrast between the underlying white paintwork and your pre-wash chemical. Blanketing a white car with a white snow foam can lead you to miss some areas of the car's bodywork.
A thorough pre-wash is vitally important helping to remove heavy contaminants, therefore minimising scratching and marring during the contact wash. A colored snow foam pre-wash makes it easier to distinguish the paintwork from the pre-cleaner. You can easily spot any areas not coated with snow foam pre-cleaner.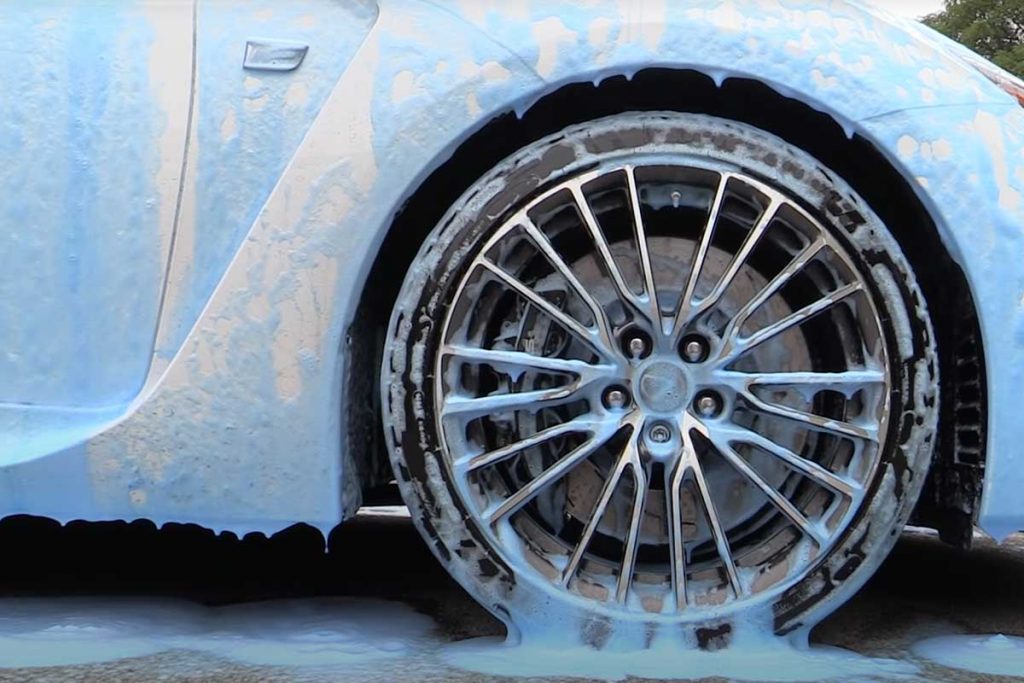 When using coloured pre-cleaner, always wear nitrile gloves to avoid the undiluted solution temporarily staining your hands and skin.
Once you've completed the pre-wash stage, you can move on to the contact wash. If you want to discover more PRO Detailer Tips showing you how to wash white car at home, then check out our guide on How Do I Safely Wash My Brand-New Car?
Alternatively we've written an in-depth article on explaining What Is The Two Bucket Car Washing Method?
TIP 3: Use a colored or contrasting wash mitt and drying towel
This next tip might seem like an odd one but hear me out! Use a brightly coloured, high contrast wash mitt to help give your eye something to focus on during the contact wash. It can be difficult to keep track and mentally map where you've washed a white car when using white car soap suds and a white wash mitt.
Adding a pop of color with your wash mitt helps your eyes focus on the panel you're working on and map where you've been and where you need to go. The same applies to your drying towel – use a dark colored twisted loop drying towel where possible.
Coat each panel in coloured snow foam again, immediately before contact washing, to help avoid missing any areas.
If you're wondering what is the best car shampoo for white cars, check out some of our car shampoo reviews. A great choice of car shampoo for cleaning white cars would be Meguiar's Wash Plus+ Car Shampoo. Wash Plus contains polishing abrasives and active ingredients which will greatly increase the cleaning power of your contact wash.
TIP 4: Chemically decontaminate the paintwork
Some types of bonded contaminants can be quickly and safely removed with chemicals. As an example, iron particles can be dissolved and removed with the application of an iron fallout remover. Tar spots can be dissolved with a tar and glue remover, then easily wiped away with clean microfiber cloth.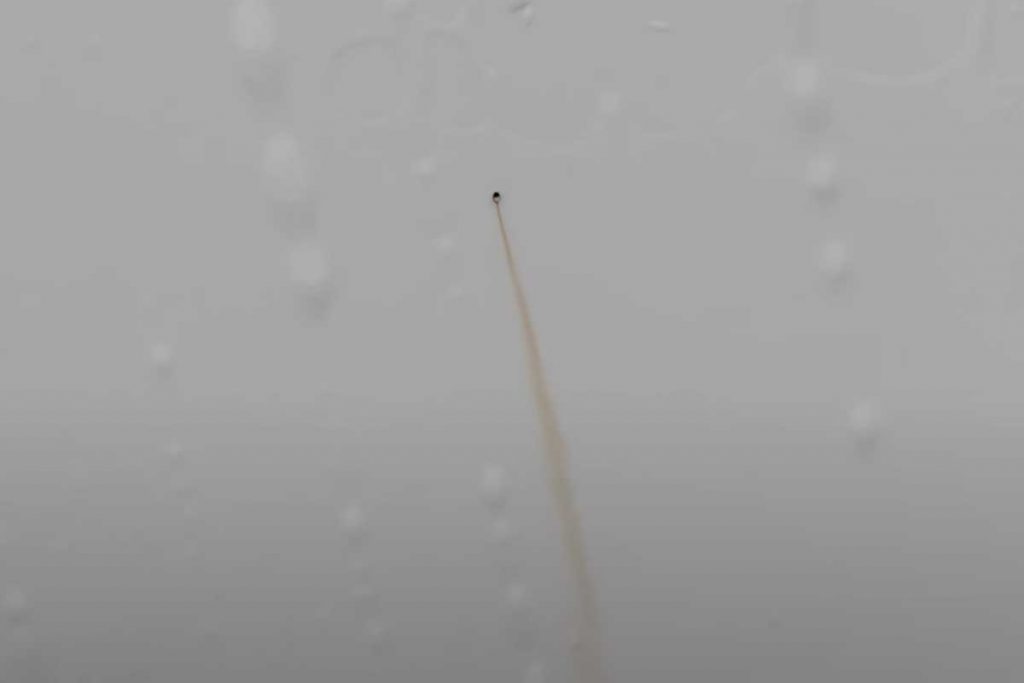 Both embedded iron particles and tar spots can be particularly noticeable on white cars. Regularly removing them with chemicals will keep the white paint looking spotlessly clean.
TIP 5: Mechanically decontaminate the car with a clay bar
Using a clay bar on the paintwork of your car helps to remove other types of bonded contaminants, including:
Iron particles
Tar spots
Tree sap
Plant pollen
Dried bug splatter
Water spots
Mineral deposits
Chemical deposits
Overspray
Following the chemical decontamination, most of the iron particles and tar spots will have been removed. The remaining types of deposit could still be noticeable on light and white colored cars.

In order to achieve a flawless finish to your car's paintwork, you need to safely remove all bonded contaminants.

In our Complete PRO Guide on How to use a Clay Bar on Your Car we explain how to use a clay bar on your car safely and effectively, as part of your paintwork decontamination process. Our clay bar tips also include when to use a clay bar and how often you need to clay your car.
TIP 6: Machine Polish the paintwork
If you don't have a Rotary Polisher or Dual Action (DA) Polisher, then skip ahead to Tip 7.
If you have access to a machine polisher, then your white car will almost certainly benefit from compounding and polishing. And after washing and decontaminating the white paint, now is the perfect time to refine the paintwork.
All cars can suffer from marring, swirl marks and minor scratches but they can be difficult to see on white cars. To check the state of your paintwork, shine a strong light over the white paintwork. Defects in your car's clearcoat look like fine swirls or spider webs. If you can see such marks, first compound the car, then refine with a finishing polish.
If you're new to machine polishing, we recommend using Meguiar's Ultimate Compound and Ultimate Polish. Both products are great for beginners and intermediate users alike.
TIP 7: Apply a light resin polish or glaze
If you don't have the time or the equipment to refine the paintwork on your white car, then apply a glaze or resin based polish instead. Resin polishes and glazes help to mask and fill minor imperfections, such as swirls and scratches, that may be present in the clear coat. This helps to create a smoother surface which reflects light more evenly.
This option isn't as effective as machine polishing and refining the paintwork but these products can help to make the car look much more shiny and glossy. For a white car, I'd recommend Autoglym Super Resin Polish or Poorboy's White Diamond.
TIP 8: Apply one or two layers of wax
To dramatically increase the level of gloss on your white car, apply one or (preferably) two coats of a Carnauba based paste wax. Paste waxes can be safely applied over resin polishes and glazes and are the best way to add super high levels of 'wet look' gloss to any car.
A good quality Carnauba based paste wax can be layered. For the maximum amount of gloss on a white car, we recommend applying two layers. This helps ensure that all areas of the paintwork are coated and protected. Layering the wax offers an increase in longevity of approximately 4-6 months.
TIP 9: Dress your tires and trim
To help 'frame' your white car and boost the overall contrast, we recommend dressing your tires and trim. If you've followed our guide on the best way to clean car tires, then you're all set to go ahead and dress your rubber.
We recommend applying a good quality, water based tire dressing to enhance the tire protect it from:
UV damage
Drying and cracking
Repels dirt and grime
Darkens and enhances the look of the tire.
We're often asked 'what to use to shine car tires'. One of our favourites is the Meguiar's Endurance Tire Gel. You can layer this product to achieve a high gloss finish. You can buff back a single application to a satin finish using a microfiber applicator. Either way, Endurance Tire Gel darkens the tire sidewall, boosting contrast and helping to make your white car POP!
Avoid solvent based tire dressings as prolonged use can damage rubber.
ApplytTrim dressings to black plastic fender liners, rubber door/window seals and any textured black plastic trim pieces on the vehicle. Trim dressings darken and protect exposed and textured plastic areas. They help to prevent bleaching by strong sunlight and increase hydrophobicity and dirt repellency.
TIP 10: Clean the glass and mirrors
The final PRO Detailer Tip for keeping a white car clean, is to clean the glass and mirrors with a good quality glass cleaner. Cleaning the glass thoroughly, boosts the reflectivity of these surfaces and adds to the overall impact of the final finish.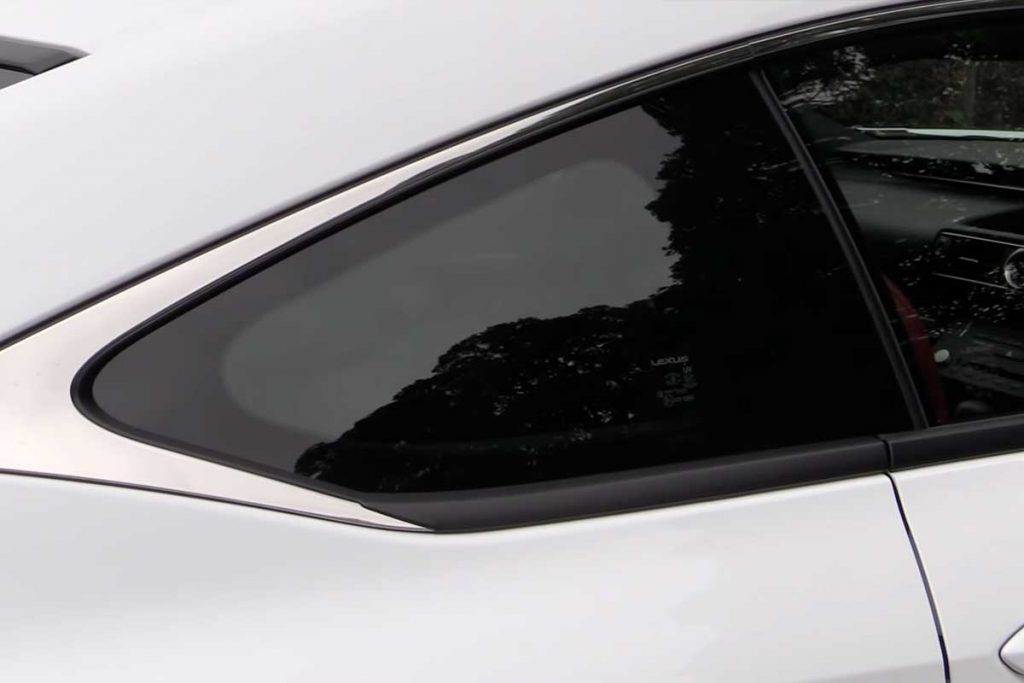 Use a low-pile microfiber glass cleaning cloth together with a dedicated automotive glass cleaner. Clean the glass inside and out, paying particular attention to tinted and privacy glass as these darker surfaces will again help to frame the bright white paint.
White Car Cleaning Tips for Beginners
This list of 10 Essential White Car Cleaning Tips may seem like an awful lot of work but it really isn't.
You don't need to chemically and/or mechanically decontaminate the white paintwork each time you wash the car. Similarly, you only need to machine polish the white paint once a year at most. Applying resin polishes, glazes and waxes need only be done every few months.
The remaining white car cleaning tips can simply be folded in to your regular maintenance wash routine. They shouldn't add to your car care workload, or the time it takes to keep your white car clean.
Conclusion
How hard is it to keep a white car clean? With regular, careful maintenance, the proper wash procedure and the application of the correct protection products – not that hard!
Thoroughly cleansing, decontaminating and preparing your white paint is the first step. Applying the correct protection products should help to keep the paintwork clean by repelling dirt, grime and water.
Our white car cleaning tips will help you keep on top of your regular maintenance wash routine. Owning and driving a white car shouldn't be a chore and y following these white car cleaning tips, it won't be.